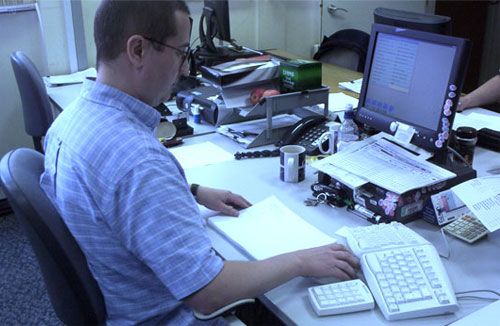 We are multiskilled Chartered Ergonomists and Human Factor Specialists, psychologists and designers working with clients around the world fixing ergonomic problems and usability issues.
Advanced workplace design consultancy and new ways of working
Agile working and multi screen
Digital transformation and usability
Psychosocial impact of working with AI
New work set ups can result in huge psychological issues along with a significant rise of musculoskeletal issues
We can offer great advice as we've had to resolve design issues that relate to usability and inclusivity and in most cases we can save you money.
We work in all types of environments where humans work, we are most likely to have experience of it.
Let's talk 01747 871868 or Let's chat